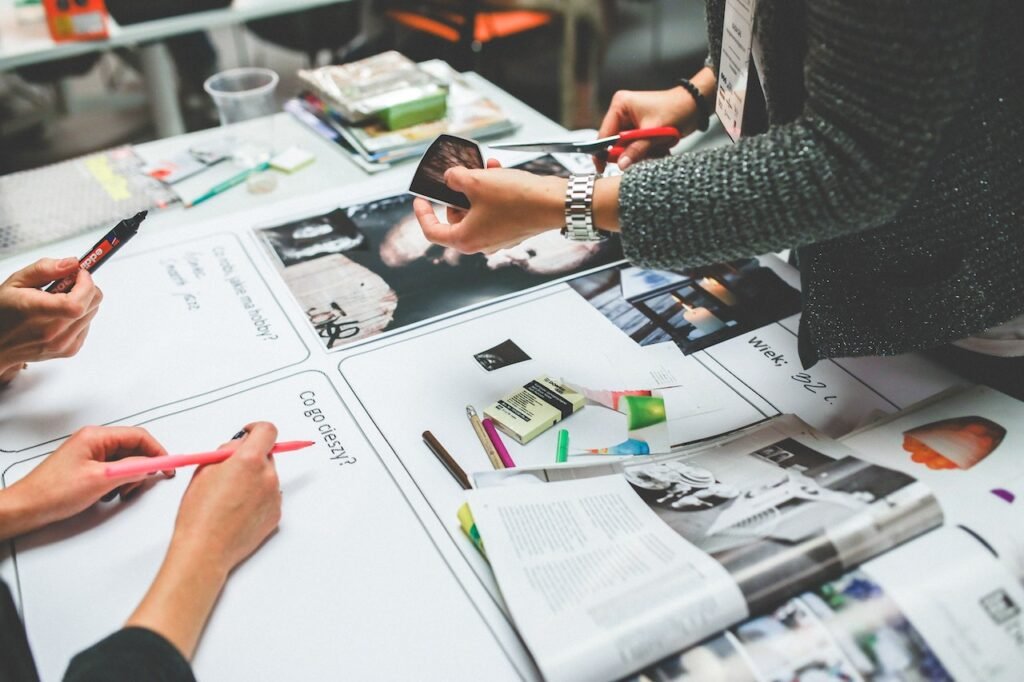 User experience (UX) and user interface (UI) designers are responsible for creating digital products that meet the needs of their users. UX designers focus on understanding user needs, behaviors, and goals to create a product that is intuitive, easy to use, and enjoyable. On the other hand, UI designers focus on creating the visual elements of the product, such as layout, typography, and color schemes, to create an aesthetically pleasing design.
While experienced UI and UX designers have a deep understanding of design principles and best practices, they are still prone to making mistakes. These mistakes can negatively impact the user experience and ultimately lead to a product that fails to meet user expectations.
In this article, I have listed a few common mistakes which designers make while designing their products. I have also provided the best solution methods which will help you to avoid these mistakes.
If you want to watch a quick video on the topic, you can see it below.
1. Failing to Understand the User
When designing an application or website, it is essential to keep the user in mind throughout the design process. Failing to understand the user can lead to a product that is not optimized for their needs, preferences, and behaviors. Neglecting the user during the design process results in a product that:
Does not meet the user's requirements: If the designer does not understand the user's needs, they may create a product that does not meet those needs. For example, if the user needs a tool for managing their finances, but the product only offers basic features, it will not be useful to them. In this case, the user is likely to look for an alternative product that better meets their needs.
Difficult to use: If designers do not consider the user's needs, they may create a product that is difficult to

use

. For example, if the user interface is cluttered and confusing, it will be challenging for the user to navigate and find what they are looking for.
Does not fit with the user's digital lifestyle: Users have different preferences and behaviors when it comes to using digital products. If designers do not consider these factors, they may create a product that does not fit the user's digital lifestyle. For example, if the product is not optimized for mobile devices, it may not be useful to users who mostly use their smartphones for accessing digital content.
How to avoid this mistake?
To avoid the mistake of failing to understand the user, designers can take the following steps:
2. Ignoring the Functionality and Focusing on Aesthetics
When designing an application or website, it's important to balance aesthetics with functionality and usability. While a visually appealing design is important to capture a user's attention and create a positive first impression, if the design is not user-friendly, it can ultimately lead to frustration and low user engagement.
Focusing too much on aesthetics means prioritizing the visual elements of a product over its functionality and user experience. This can result in a design that looks great but is difficult to use or navigate. For example, a designer may choose to use a certain font or color scheme because it looks stylish, but the font may be difficult to read or the color scheme may make it hard for users to distinguish between different elements on the page.
When a design is not user-friendly, it can negatively impact user engagement and retention. Users may become frustrated with the design and choose to abandon the product altogether, or they may have difficulty completing tasks and achieving their goals, leading to a poor user experience.  
How to avoid this mistake?
To avoid the mistake of prioritizing aesthetics over functionality, usability, and user experience, designers can take the following steps:
Develop the user personas: Based on user research, designers can create user personas to represent the target audience. These personas can help designers keep the user's needs, goals, and preferences in mind as they create the design. This helps to avoid a

biased design

.
Focus on usability:

Usability

should be a priority in the design process. Designers should focus on creating a product that is easy to use and navigate, with clear and concise labels, intuitive navigation, and a simple and consistent layout.
Balance aesthetics and functionality: Designers should strive to create a

balance between aesthetics and functionality

. A visually appealing design can capture a user's attention, but the design should also be functional and easy to use. Designers can use visual design principles to create a visually appealing design while maintaining usability, such as using contrast and hierarchy to emphasize important information.
Iterate and test: Designers should iterate on their designs, incorporating user feedback and testing to refine the product. Testing can involve usability testing, A/B testing, and user surveys to gather feedback on the design and identify areas for improvement.
3. Overcomplicating the Design
Overcomplicating the design refers to the process of adding too many features or elements to a product, which can make it confusing or overwhelming for users. This can happen when designers try to add too much functionality or try to make the product visually impressive without considering the user experience.
When a product is overcomplicated, it can be difficult for users to navigate, leading to confusion and disappointment. They may not be able to find what they are looking for, or they may feel overwhelmed by the amount of information presented to them. This can result in a situation where users start leaving the product without further using it.
In addition to being confusing, an overcomplicated design may also fail to provide value to the user. Users may not be able to understand the purpose of the product or how it can benefit them. This may abandon the product altogether which may damage the reputation of your brand or firm.
How to avoid this mistake?
To avoid this mistake of overcomplicating design, the designer can take the following steps:
Keep it simple: A

simple

design is usually the most effective. Always avoid adding unnecessary features or design elements that can confuse the users. Focus on creating a design that is easy to navigate and understand.
Define the purpose and goal of the product: It is important to clearly define the purpose and goals of the product before starting the

design process

. This will help to focus the design and prevent unnecessary features from being added.
Ensure the testing of design: Always carry out A/B testing by allowing the target audience to use your product before it is released in the market. Doing this will help you to find out any irrelevant elements in the design which can confuse your users if they are included in your product. So you can eliminate them before your product is launched in the market.
Want to Learn UX Design?
Try Interaction Design Foundation. IxDF offers online design courses that cover the entire spectrum of UX design, from foundational to advanced level. As a UX Design World reader, you get 25% off your first year of membership with the IxDF.
---
Thanks for reading.
Subscribe for more related articles at UX World.
If you have any questions, contact here: Facebook | YouTube | Twitter | Instagram | Linkedin