While designing the UI, avoid using a disabled button as it becomes hard to find out why it is disabled and what should be done to make it enable.
It is better to keep buttons enabled all the time and highlight the field if users don't provide the required information. For more tips on button design, see this article.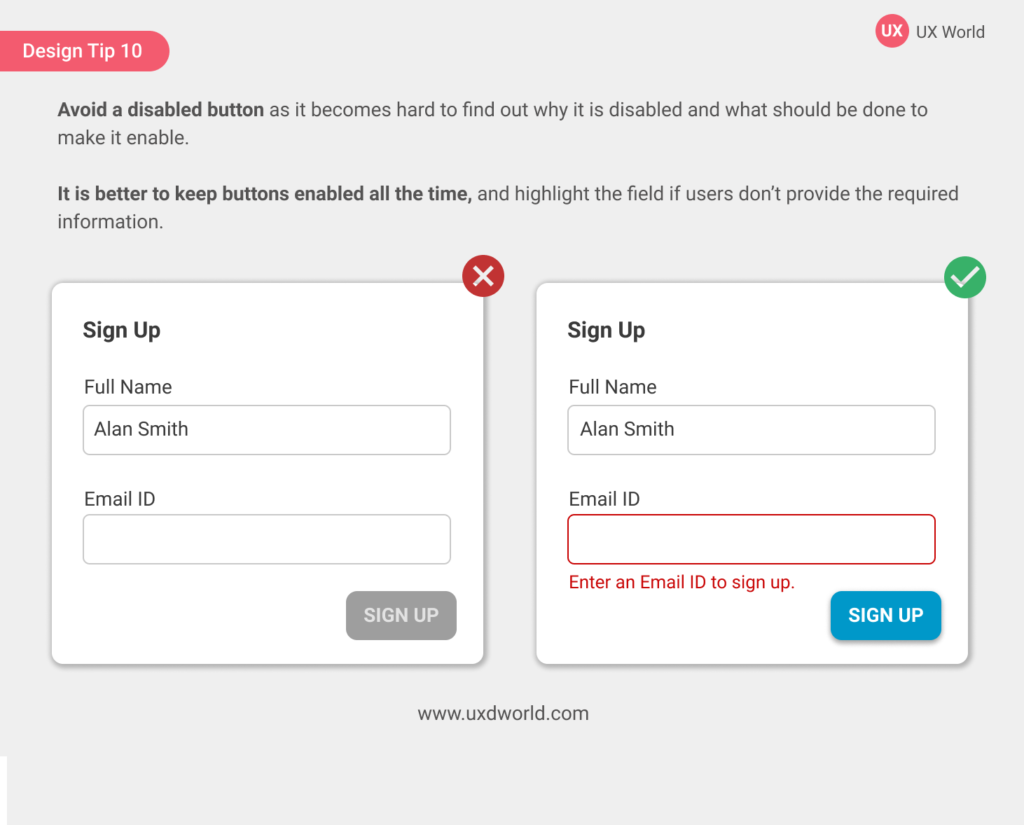 Learn More
To learn more on how to design better experiences, consider the Interaction Design Foundation's online courses on Interaction Design for Usability.
Apart from courses, webinars, and bootcamps, the Interaction Design Foundation is also home to the biggest and most authoritative library of open-source UX Design Resources. Check out the free UX Literature here.
---
Thanks for reading.
Subscribe for more related articles at UX World.
If you have any questions, contact here: Facebook | YouTube | Twitter | Instagram | Linkedin