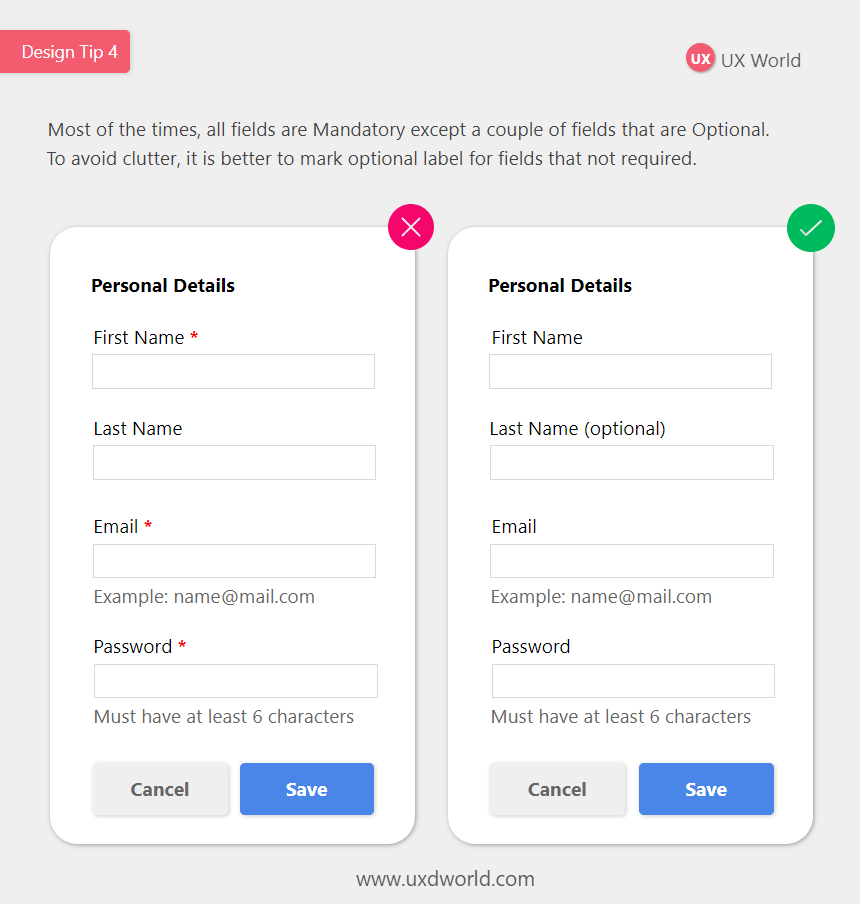 Most of the times, all fields in a form are mandatory except a couple of fields that are optional. To avoid clutter, it is better to mark optional label for fields that not required.
---
UX World is an
approved Educational Partner
of the Interaction Design Foundation, the world's largest UX Design learning community.
Get
3 months of free membership to learn UX Design here
!
---
Thanks for reading. Find more related articles at uxdworld.com. If you have any questions, contact us: Linkedin | Twitter | Facebook